Jun 26th, 2015
---
Asheville Wine & Food Festival is the newest artisan experience in Asheville!  Essence of Food and Drink can be found in the fusion of flavours making each dish and cocktail distinctive. Distilleries, Mixologists & Chefs are bringing their best culinary talents and creativity for you to be the judge! Defiant Whisky teams up with culinary experts at this  unique experience presented by The Local Palate. Click here for event details
Aug 23rd, 2014
---
Aug 2nd, 2014
---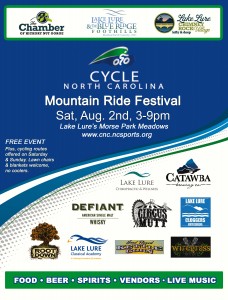 Feb 26th, 2014
---
Global Green USA's Annual Pre-Oscar® Party is THE green event of Oscar Week. Over 1,000 guests including celebrities, eco-luminaries, and entertainment press from around the world gather to celebrate green solutions and hear the latest green messages from some of Hollywood's biggest stars. The evening culminates with stellar musical performances by headline performing talent.
Co- Founders: Sebastian Copeland & Matt Petersen
Feb 10th, 2014
---
Defiant Whisky is the official whisky of Nolcha Fashion Week.
"We are very excited to be sponsoring Nolcha Fashion Week," said Tim Ferris Founder of Blue Ridge Distilling Co., Inc "Rolling out Defiant Whisky in NY on February 1st and February 10th being introduced at Nolcha during New York Fashion Week is a spectacular combination for our brand."
Guests will be able to enjoy Defiant Whisky throughout Nolcha Fashion Week: New York specifically at the dedicated bar before and after the runway shows held at Pier 59th showcasing independent fashion designers from around the globe.
Arthur Mandel, Nolcha Fashion Week Co-Founder comments: "We welcome Defiant Whisky to Nolcha Fashion Week and are excited to share their smooth blend with our guests. We look forward to engaging and establishing a personal relationship for Defiant Whisky with fashion's most avid influencers and trendsetters."
This season's events will run February 10th-13th, 2014, including individual and collective runway presentations, an exclusive bloggers brunch, fashion lounge, networking events and an official fashion week closing party.
For more information, visit: www.nolchafashionweek.com. For any press related inquiries, please contact Alyson Roy of AMP3 Public Relations via 646.827.9594 or nolcha@AMP3pr.com.
Feb 6th, 2014
---
---
TOAST Asheville
Defiant Whisky will be participating in Toast Asheville benefiting the Asheville Art Museum February 6 – Thursday from 5:30 – 8:30 p.m.
Join us for a taste of the region's beer, wine and spirits, while enjoying live music and tastes from local chefs and eateries. A silent auction will feature art, gift packages and items from local distributors, wineries and breweries.
Call 828.253.3227 for ticket information
Courtesy of Ashevilleart.org
Jan 29th, 2014
---
---
Defiant Whisky will be the exclusive whisky at The Big Game Kickoff Party.
FOX Sports' Jay Glazer To Kickoff Super Bowl Festivities With Wednesday Night Party 
Eighth Annual Event To Be Held At Pranna On January 29, 2014
NEW YORK, NY (January 24, 2014) – BRANDed Management announced today that FOX Sports' NFL Insider Jay Glazer would host the exclusive Eighth annual Super Bowl Kickoff party on Wednesday evening, January 29, 2014.  The event will take place at New York's Pranna Restaurant and Nightclub. Red carpet arrivals begin at 9:00 p.m. Proceeds from the auction will benefit the Wounded Warriors Foundation and Hurricane Sandy New Jersey Relief Fund.
"Our event team (comprised of All-Access Media, Jackson Sports Advisors, and BRANDed Management) has produced the annual Wednesday night party to kickoff Super Bowl week since 2005.  We are excited to again bring the biggest names in professional sports and entertainment to celebrate in true New York fashion," said Jen Beaver, Co-Founder of BRANDed Management. "Jay is returning as the evening's host and we anticipate the night to be one of the week's hottest events!"
This year's host, Glazer, part of the 2014 FOX Super Bowl broadcast team and a senior writer for FoxSports.com, is thrilled to be part of the event.
"I threw my first Super Bowl party in 2007 but this year's event is close to my heart," said Glazer. "Growing up on the Jersey Shore and seeing the devastation of Hurricane Sandy that hit so many areas where I lived and hung out was incredibly difficult.  With this event, I not only hope to kick off the week's top Super Bowl parties but now I have a chance to help the areas closest to me by raising money for them at this event."
Pranna, which marries a sexy atmosphere with beautiful surroundings, will host the Wednesday night affair at the brands flagship venue on Madison Avenue. Pranna is located at 79 Madison Avenue at 28th street in New York City.
2014 sponsors include: Fox Sports (home of Super Bowl XLVIII), Tissot Swiss Watches, CÎROC® Ultra Premium, Defiant Whisky, HIT ecigarettes, JustLuxe – the number one luxury website globally, Avion Tequila, Player Press and The Artists & Athletes Alliance.
The annual Wednesday affair has developed a reputation as one of the premiere parties during Super Bowl week and has featured attendance by sports & entertainment's hottest athletes and celebrities including, Michael Strahan, Kim Kardashian, Rob Gronkowski, Ray Lewis, Colin Kaepernick, John Elway, and many others. The NFL's most noted coaches and sports network personalities have all attended in the past and expect to do so again at this year's event. Members from both teams playing in Super Bowl XLVIII (The Denver Broncos and Seattle Seahawks) are also scheduled to attend.
The 2014 Super Bowl Kickoff Party is by invitation only and is being produced by Los Angeles-based sports and entertainment agency BRANDed Management.
For additional event information or to inquire about guest-list consideration, VIP Tables, or sponsorships, please be in contact with: Jen Beaver, 317.496.7898, jen@brandedmgmt.com.
Sep 27th, 2013
---
Charlotte magazine celebrated 45 years in style at The Palmer Building September 27, 2013. The 45th Anniversary Party was presented by Greenspring Energy and benefited Sustain Charlotte. The event will including food prepared by the city's top chefs- Jamie Lynch from 5Church and Nan and Byron's, Gene Briggs from Blue Restaurant and Osso Restaurant and Lounge, Patty Greene from Harvest Moon Grille, and Joe Kindred from Rooster's Uptown. The event also included an open bar featuring our sponsor Defiant Whisky, and live entertainment by The Swingin' Richards.
Courtesy of Charlottemagazine.com
<
1
2
3
4
>